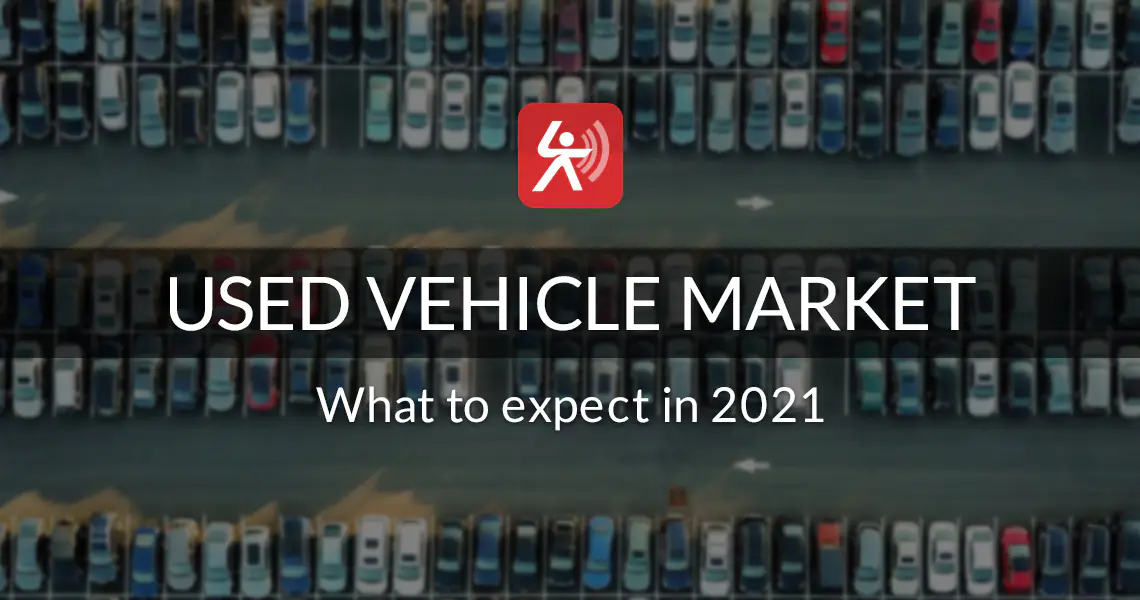 Posted on: Monday, 11 January 2021
What to Expect for the Used Vehicle Market in 2021
No one can predict the future with certainty – the events of this last year alone demonstrate that very clearly. However, by analyzing trends and data from the past, this article offers advice for how to navigate the used vehicle market at the beginning of the New Year.
Retail and Wholesale Sales Decline
In July 2020, there was a high point for retail and wholesale sales in the used vehicle market. However, every month since then, there has been a slight decline in these sales. This shouldn't be a worry for dealerships – the market is relatively strong, all things considered. Summers usually see spikes in sales, which bodes well for the summer of 2021.
Lowered Wholesale Used Vehicle Supply
Dealers have probably already noticed this trend, and unfortunately, it looks like it probably will continue. Dealers may struggle with a lack of inventory at auctions. A lack of supply at auctions means that dealers might have to get a little creative in the upcoming months. Solutions that are less traditional, such as sourcing inventory from trade-ins and buying directly from the public, are ways that dealers can stay on top of this issue.
Second Stimulus Check
As the second coronavirus stimulus check is issued at the beginning of the year, dealers should be optimistic. Americans tend to spend money very quickly soon after it reaches their pockets, as was demonstrated after the first stimulus check last year. Dealers should look forward to a spike in demand very early in the year due to this stimulus check, and hopefully, that spike in demand will lead to a surge in vehicle sales.
Strict Health and Safety Protocols
As new lockdowns are put into place, dealerships can mitigate any losses in sales by adhering to social distancing and sanitary measures within their showrooms to entice buyers to make the trip. Marketing safety measures and new protocols can also put an edge over competitors. Tips that car lots are using are: cleansing fogs/sprays inside the cars, using sanitary wipes on all the key components of a car after each customer visit, requiring masks, and sales teams wearing protective gear like gloves when handling anything relating to the customer.
Increased Used Car Sales Prices
One bonus about the effects of intra-continental trade on the new car market during the pandemic is the potential rise of used car prices as we head into the new year. Researchers predict an increase in sales price for at least the first half of the year but with the ever-changing government regulations, we may see supplies return to normal in the next few months.
Competitive Finance Options
Not only has the pandemic stunted inventory levels, it has also placed a major financial strain on many Americans. To entice customers, dealerships can place a new emphasis on different financing options that work for both parties in this time of uncertainty. With the government lowering interest rates and making loans more accessible, you can expect that people will use these new options in their favor and begin to upgrade not only their households but also their cars.
Increased Customer Knowledge Preparedness.
As the pandemic has been keeping people locked away indoors, potential customers have directed their attention online to prepare and weed out used car models. With online tools comparing and contrasting cars, the plethora of customer reviews, and the persistence of people shopping around before making a decision, used car dealerships need to be their best now more than ever. The increase in customer knowledge may lead to tailoring inventory levels specifically to recent sales trends as there may be a spike in certain safety car features, levels of mileage, and most importantly, household budgets due to the pandemic.
Online Dealership Capabilities
As mentioned above, with people able to search online before they buy, especially when most folks are cooped up inside all day, sellers need to be prepared for customers completely overlooking inventory if cars are not listed online. Not only do buyers look for the car to be online, but competitors also race to catch the attention of a buyer amidst all the ads online flooding them. A few tactics that can entice a buyer's attention include numerous photos of both the exterior and interior, a video capturing overall and up-close details, images of the car with a nice background (as opposed to in a car lot), and car amenities that make daydreaming of a road trip a reality.
All in all, any market is fairly unpredictable. Rather than focusing on the bigger picture, dealers should look at their own statistics from the past 30 to 50 days and make predictions for their own businesses based on that data. Laser Appraiser's Dealer Studio is a great tool for tracking a dealership's inventory and calculating what changes to make to stay ahead in a competitive market.
Please share this article and start a free Laser Appraiser VIN Scanner or Dealer Studio demonstration.
#MineProfitsFromVINs today.