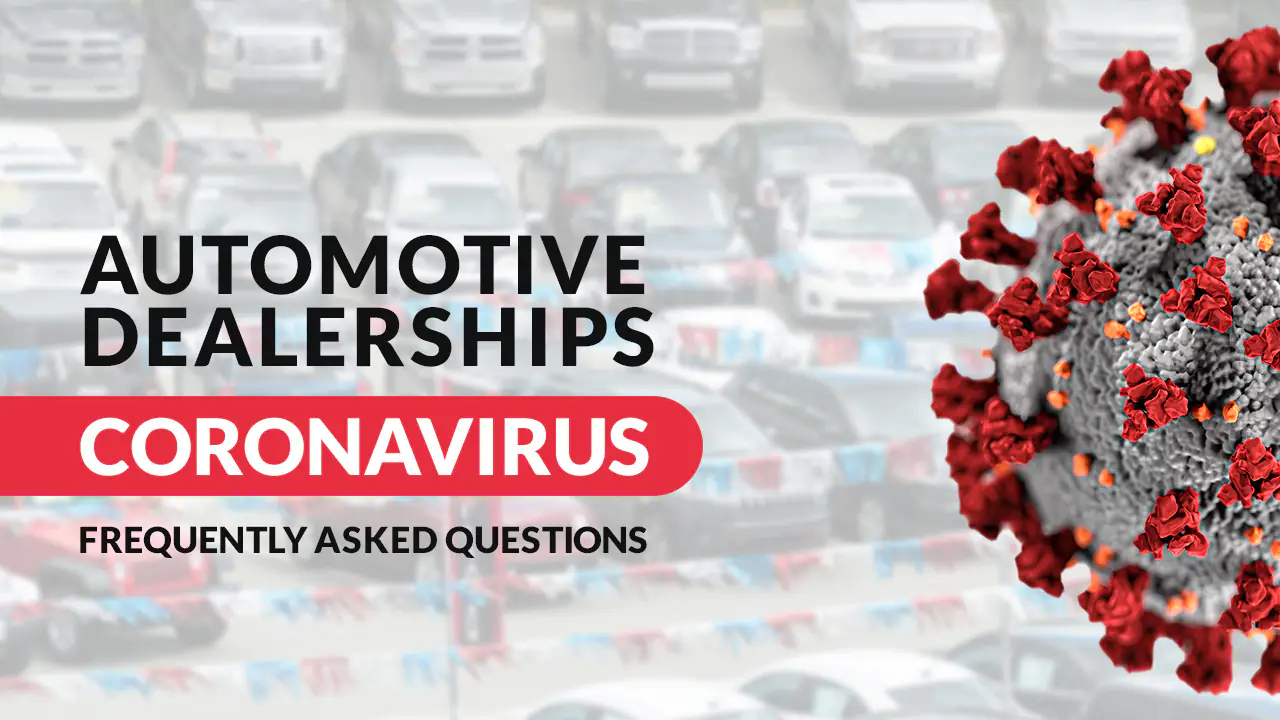 Posted on: Wednesday, 29 April 2020
Coronavirus and Automotive Dealerships [UPDATED]
There has been much uncertainty recently concerning the coronavirus. Depending on the locale, the effects that it will have on life could vary greatly. However, one thing for sure is that people and businesses across the nation are being affected by the crisis, including automotive dealerships. This article will address some of the frequently asked questions regarding how car dealers could be affected by the coronavirus, and give some tips for how to navigate the circumstances.
[UPDATE] During the Coronavirus pandemic, car sales have been unpredictable, with the industry seeing a significant drop in sales over March and April. Buyers were being told to stay home and social distance themselves except for essential items. Business closings and job loss threats are canceling or delaying many potential automotive purchases. However, this does not mean that a car dealership is doomed; car sales are already predicted to slowly recover in the upcoming months. These helpful tips may help a dealership succeed during the coronavirus outbreak and the tough months to follow.
Is a car dealership considered essential?
The CDC has advised that everyone practice social distancing, and some regions have even put shelter-at-home orders out, meaning that only essential workers are to show up to work. There has been some confusion around whether or not car dealerships in some areas are deemed essential, but the general consensus has been that they are. Check with the state or county orders and mandates.
How can a dealership promote safety?
As the pandemic continues, car buyers will be less likely to leave the house and shop at their local dealerships, even as stay-at-home bans are lifted. Many buyers will feel less comfortable car searching in-person shopping from dealership to dealership. An automotive dealership must keep its online inventory accessible and accurate; customers will browse websites before deciding to visit a dealer's store. Car disinfectants, masks, gloves, and social distancing measures empower buyers with safety and security, adding motivation to make their next car purchase. It is important that employees and facilities remain clean. Post measures within the store so that information is clear and visible to shoppers.
Giving employees additional sick hours during this time will help keep off the pressure on employees to show up to work if they begin showing symptoms. Encourage self-isolation as soon as employees begin to feel unwell. Increase the number of times that surfaces are sanitized during hours of operation. Gloves and masks, when used properly, are also very helpful in stopping the spread of the virus, and employees should wear them at all times, especially those who are face-to-face with customers. Also, make sure to provide ample disinfectant wipes and hand sanitizer around the premises.
How to move dealerships' processes online?
The automotive service departments of dealerships have been deemed essential by every state with a shelter-at-home mandate, but that doesn't mean that employees in these departments have to be at risk. Customers should be asked to discuss the details of their appointments with an employee first through the phone or through email. Vehicles should be disinfected both before staff enter them, and when they get returned to the customer. Parts orders should be for outside pickup only.
For the sales department, selling cars remotely is not a new concept. Sales staff can use video chat to discuss vehicle requirements and to showcase the features of inventory. If customers would like to physically test drive a car, staff should not get into the vehicle with them. Methods such as phone calls, texts, emails, and detailed dealership websites can still make sales possible during this time. Financing can be handled online or through the phone. Customers will most likely never need to be physically present since technology like video chatting and screen sharing makes it easy to convey information about finances, service options, and insurance.
How to best manage dealer inventory?
With a lower influx of customers through the door, dealerships may have extra time to consider their car inventory management. Being able to price vehicles competitively and know which vehicles would appeal to the base customers; wants and needs is one of the most important parts of running a business. Laser Appraiser's Dealer Studio will help to price cars effectively by calculating changes in appraisal amounts, profit objectives, and real-time market positions based on live market statistics.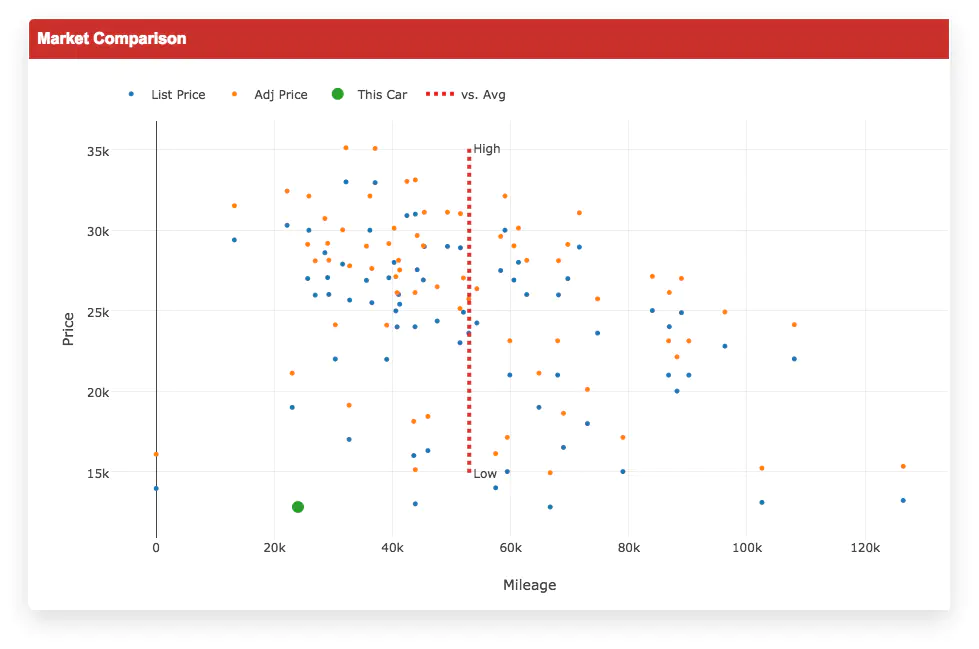 Being able to assess the value of the cars in inventory will make sure that it is competitive, regardless of the dealership size. Use this time to stock up on inventory and participate in online auctions, focusing on vehicles that do not depreciate in value in case vehicles sit on the lot for a little longer than usual.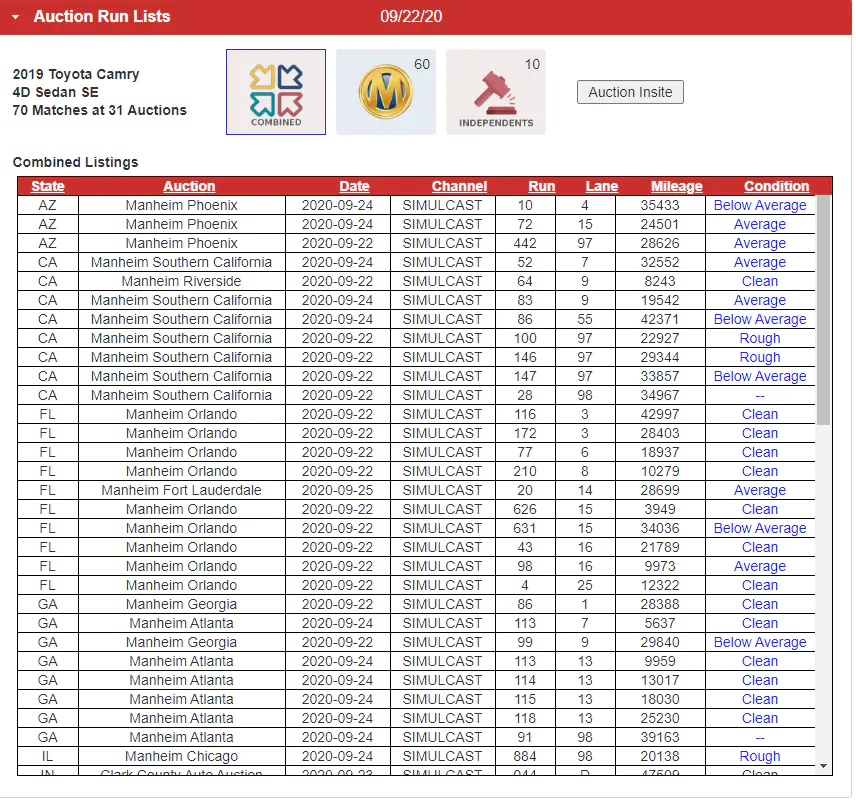 How to best present dealer inventory online?
Make sure that the dealership's website is updated and looks appealing since most customers will be online shopping more and more in the upcoming months. Make sure that pages are navigable, that all contact information is up to date, and that those vehicle listings are accurate.
Once customers find something on the website that interests them, they may want more information by either phone or email. Make it obvious how to contact sales. Making them feel comfortable through video calls, emails, and other online resources is an important part of being able to make the sale. Familiarize staff with the latest sales and lead management tools.
Will there be any government stimulus?
The government is currently working to sign a stimulus bill that would include loans for small businesses to help them through the economic slowdown. Discuss the bill with a certified public account for eligibility. It is also a good idea for dealers to check if their state, county, or city government is providing any aid for small businesses.
Much of life is confusing during the coronavirus outbreak; focus on the things that are within control. Pay attention to the CDC and local government advisories for safety precautions, put good safety protocols into place, and use downtime at work to improve dealership functions that often get overlooked.
Please share this article and start a free Laser Appraiser VIN Scanner or Dealer Studio demonstration.
#MineProfitsFromVINs today.