Posted on: Wednesday, 20 March 2019
Laser Appraiser® vs. Autoniq®
When comparing the vehicle appraisal and automobile valuation tools of Laser Appraiser and Autoniq, you may find many similarities:
Automobile Pricing Books of NADA, Black Book, Kelley Blue Book (KBB), and Galves;
Car run lists from the majority of auto auction houses;
Vehicle History Reports (VHRs) from Carfax and Autocheck.
However, the similarities end there.
Laser Appraiser has invested heavily in new data sources and technology over the past years, first by building the best Mobile, but also the best automotive dealership office desktop solution, to provide wholesale buyers and dealerships expanded information and data points towards making sound buying and selling decisions. Laser Appraiser also realizes that purchasing valuable inventory is only a piece of the puzzle that makes a dealership successful…
Real Time Market Data:
Laser Appraiser has formed a partnership with Cars.com to provide real-time market data from all dealerships that list vehicles on their site. For dealers not listing with Cars.com, Laser Appraiser also retrieves vehicles posted on nearly 55,000 dealer websites. Therefore, Laser Appraiser is able to show their customers the most accurate vehicle market trends.
With the largest pool of data points available, Laser Appraiser is able to show its customers how well certain vehicles are performing in their market. With the simple barcode scan of a VIN, Laser Appraiser discovers Market Days Supply, number of sold units in a given time frame, competitor listings and prices for like vehicles, and much more. Knowing your current market is crucial to making good buying and pricing decisions.
Pricing Tool:
Purchasing a vehicle at auction or trade does not always guarantee profit. With Laser Appraiser's pricing tool, simply plug in data points such as Appraised Value, Reconditioning Costs, and Profit Objective. From there, Laser Appraiser will determine exactly where a dealership stacks up against its competitors. You will know where your vehicle potentially ranks and make an informed decision from there.
Vin Scanner:
Laser Appraiser Mobile has the best barcode scanning solution for vehicile identification numbers available. Regardless of lighting, angle, skew, or blur, Laser Appraiser consistently outperforms Autoniq.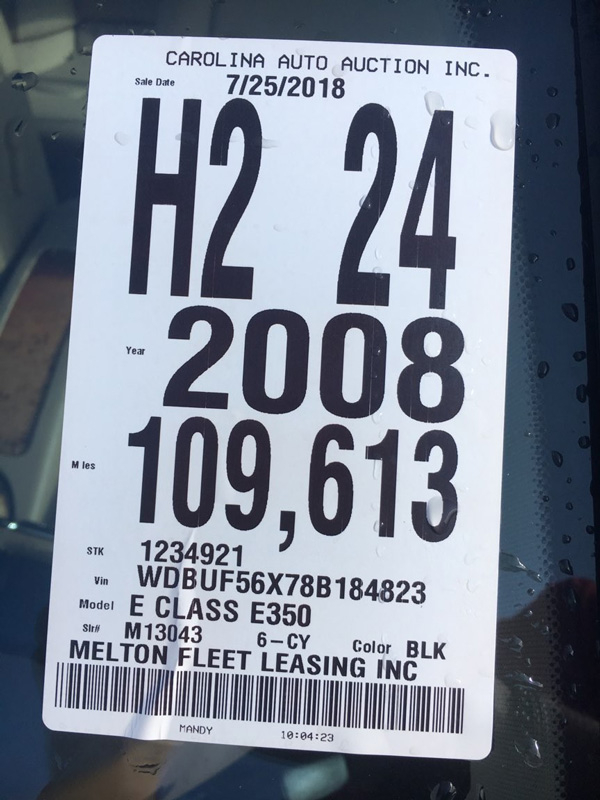 Full Manheim Market Report:
The Manheim Market Report (MMR) has long been considered the gold standard when valuating used cars. Laser Appraiser offers the full Manheim Market Report for much less than Autoniq. Laser Appraiser also guarantees to match or beat Autoniq's monthly subscription pricing regardless of pricing guide subscription.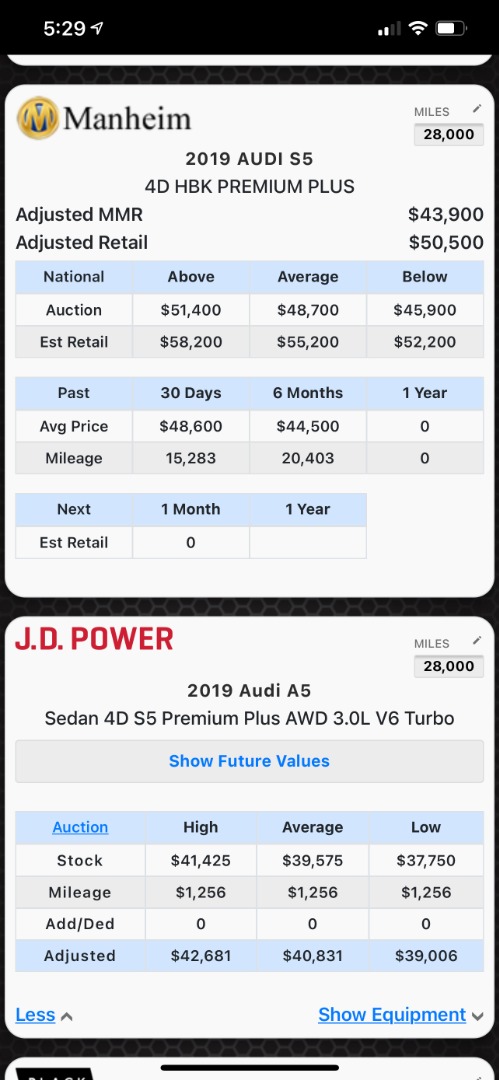 Carfax and Autocheck VHR's:
Laser Appraiser does not charge for Carfax nor Experian Autocheck vehicle history integration. However, Autoniq charges extra per month unless subscribing to two or more pricing guide books.
Autoniq accesses pricing guides. However, Laser Appraiser offers much more robust pricing and market data that will make your dealership more informed and more competitive. Both offer limited-time demo accounts free-of-charge.
Your customers are very informed. Make your dealership equally as knowledgeable.
Please share this article and start a free Laser Appraiser Mobile or Dealer Studio demonstration.
#MineProfitsFromVINs today.