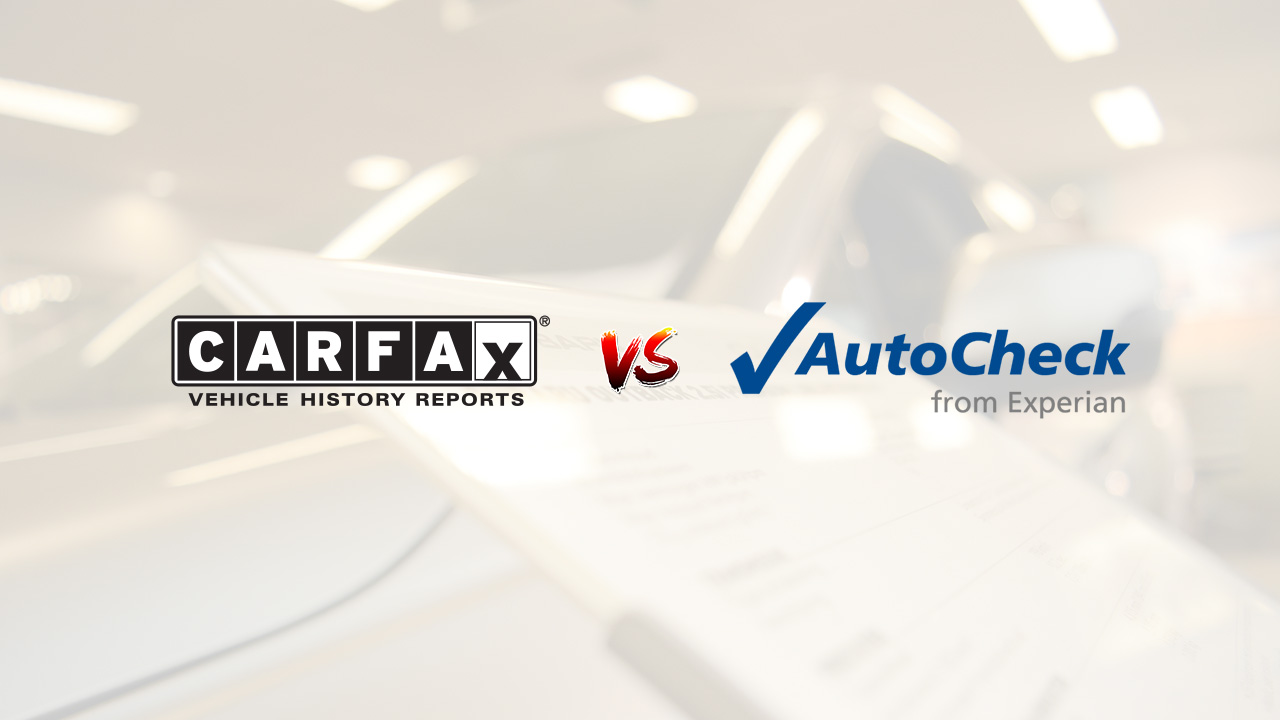 Posted on: Friday, 30 August 2019
CARFAX® vs AutoCheck®
Transparency is at an all-time high when it comes to the car buying process. Customers are doing their homework before stepping foot on a dealership lot, so each vehicle listing should expose as much information as possible in order for shoppers to feel confident and trusting. A big piece of that information is a Vehicle History Report (VHR) and for good reason; the history of a vehicle plays a major role in its adjusted market value. The question is, "what history report provider is best?"
CARFAX is the name that most car shoppers know…"Show me the CARFAX"! There are certainly cheaper alternatives in the VHR market; however, none have the branding and name recognition of CARFAX. At the end of the day, if a customer is asking for a CARFAX History Report, providing an alternative/cheaper brand may not sit well and could impact the transaction.
CARFAX is also known to have more data sources compiled into their reports. This can lead to more accurate mileage reporting and ownership number of the vehicle in question. CARFAX also has a guaranteed buyback program that helps ensure that their reporting is error free. Again, this circles back to consumer trust and confidence.
AutoCheck is typically known as the cheaper alternative to CARFAX. What are the trade-offs in researching AutoCheck? The biggest goes back to name recognition, which leads to consumer confidence. Is your dealership missing out on sales because you decided to go with a less expensive product? That is something your dealership will have to decide.
Many dealers and wholesale buyers prefer AutoCheck because they have exclusive access to Manheim and Adesa auctions' data reports. This breeds confidence with the dealer, but not necessarily the car buyer.
Every dealership has different needs, so there is not a uniform answer as to which History Report provider is better. Our suggestion is to try each and determine which is a better fit at your dealership. Both may also be a profitable approach... Use AutoCheck inside your organization, while handing potential buyers a CARFAX as a transparent sales initiative.
Both CARFAX and AutoCheck can be integrated for free into Laser Appraiser VIN Scanner and Laser Appraiser Desktop.
call 888-752-7372 to start a free demonstration today!