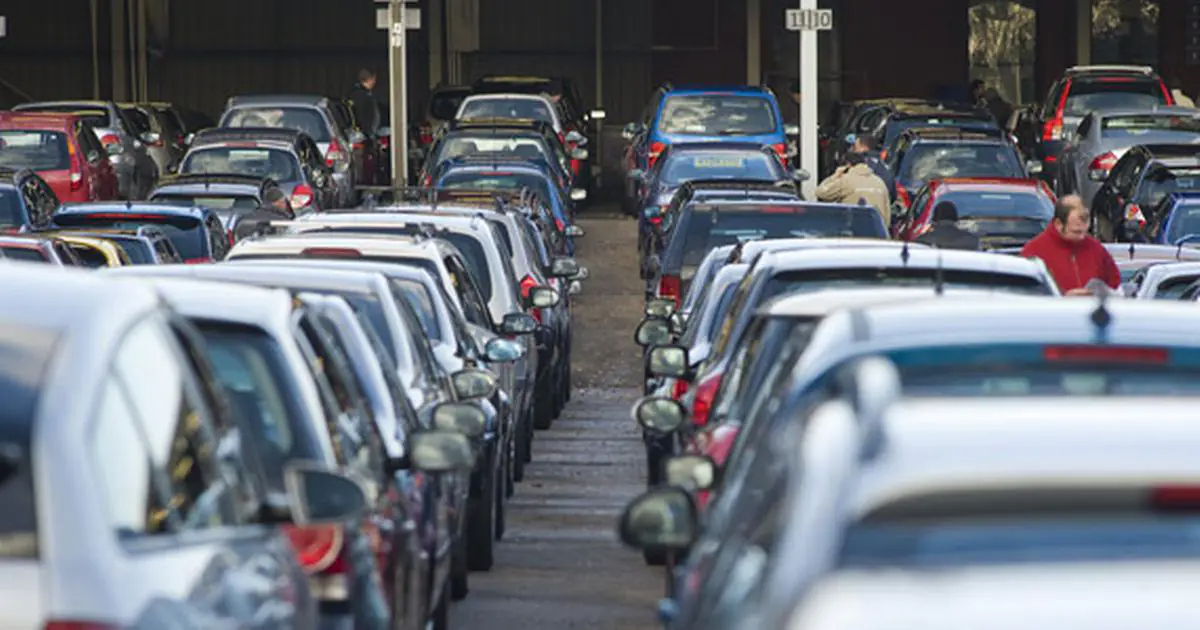 Posted on: Wednesday, 03 October 2018
How to Guarantee Success at a Dealer Auction
Dealerships need used cars – in any economy, not every client can afford a new ride, and that's okay! Used cars make a proportionate amount of sales for dealerships (42.7 million used cars were sold just last year), and a large percentage of those cars came from automotive dealer auctions. This means that auctions can be an auto dealer's worst enemy or their best friend.
In order for your dealership to maximize profits, it's necessary to understand how to navigate auctions – and this article can make it simple for you. There are 6 tips to guarantee success at your next dealer auction.
Know your auction's rules
Check the rules of the specific auction before you get there; each one may work a little differently. Make sure to know how bidding works, what payment options are available, and how to collect the vehicles after purchase. Register for the auction before you get there to avoid issues on the day of – you want your mind to be focused on inventory when the action heats up.
Focus on your dealership inventory needs
Dealer Studio is a useful application that can help you know what is going on in your market, and it helps you choose a price for buying and selling so that you can maximize your sales, and provide what your clients are looking for.
Research the run lists
Before arriving, check the auction's list of vehicles against the vehicles you are looking for. The run lists might not be entirely accurate, so stay on your toes. This is another place where Laser Appraiser is handy – get the most exact run list and an accurate estimate for the retail and wholesale prices of cars before it's time to bid.
Schedule your early arrival
You've heard the phrase 'the early bird catches the worm' – and this definitely applies to auctions. Most open a few hours before the bidding begins, giving you time to inspect all of the cars that you are looking for. You can use Laser Appraiser VIN Scanner and its powerful barcode scanner to scan the VIN numbers on a vehicle to get its market data and history, as it is always good to know exactly what you are bidding on. This information can be crucial at an online auction since it is all that you have to go off of.
Know your spending limit
Sometimes, in the thrill of the moment, we can get ahead of ourselves – it happens to the best of us. However, for car dealers, those moments can be costly. Make sure that you have a clear limit you are willing to bid on a vehicle and stick to it. Adrenaline, emotions, and money don't always mix well. Laser Appraiser can help you set a price ceiling with an accurate prediction of the true value of cars so that you can know exactly where to set your budget.
Plan vehicle transport
Most auctions don't include transportation for sold vehicles and those that do tend to overcharge. Double-check that you have transport for the inventory you've purchased since auctions can ask you to take vehicles out of the lot on the same day. Also, the faster these cars get onto your lot, the faster you can start seeing results.
As you can see, a successful auction can depend on what you've done before you even step foot on the site. Knowing what you want to buy, what you are willing to spend, and how you should expect the auction to work are important tools to get the most out of your auctions. After all, you are spending your precious time to be there – make the most of your day and bring home some winners!
Master the Auction Lanes with Laser Appraiser
Laser Appraiser Auction Run Lists are an amazing tool that can turn auctions from costly mistakes into smart and effective purchases. From researching vehicles to running VINs of cars right in front of you, Laser Appraiser can help you in most aspects of an auction – you might forget that you have to actually place your bids yourself. Make sure to include Laser Appraiser in your auction preparations today!
Please share this article and start a free Laser Appraiser VIN Scanner or Dealer Studio demonstration.
#MineProfitsFromVINs today.