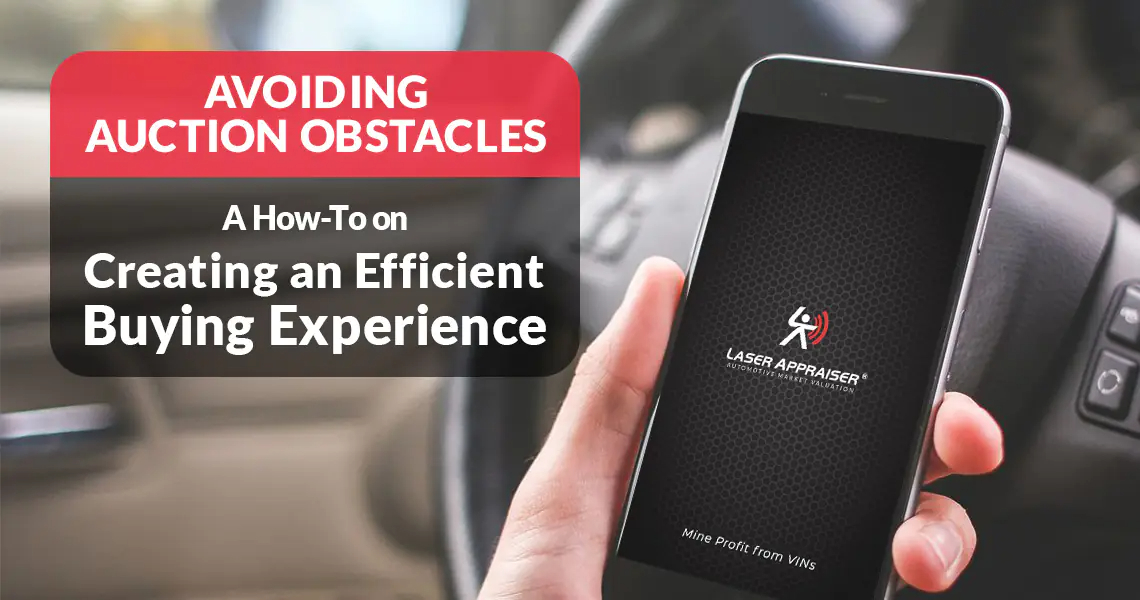 Posted on: Wednesday, 24 October 2018
Avoiding Auction Obstacles
This article will go over some of the common problems in wholesale buying, and some of the solutions that will save you precious time and maximize your profits.
Problem: Sourcing inventory is a lengthy process
Studies show that wholesale purchasers spend an average of 40+ hours a week sourcing inventory -between researching potential purchases, to physically driving out to lots, the process can be so tedious! While there is much to be applauded for that kind of work ethic, one can't help but wonder: can wholesale buyers make better use of their time?
Problem: Aged inventory = lost profits
Studies show that 70% of the aged inventory in buyers' lots comes from wholesale auctions. Wasted time spent sourcing "bad" inventory can only equate to a lower return on investment. There is no room to lose profit in this economy, and no one wants to spend time wasting money.
Now that we've covered some of the obstacles that a wholesale buyer can face involving auctions, let's get to the good part: solutions. Everything today is about convenience – fast food, on-demand television, social media – why can't wholesale buying be just as efficient?
Solution: Expand your network
Laser Appraiser and its VIN Scanner app for iPhone and Android provide infinite information that is always available right in your pocket so that dreary auctions can become efficient and profitable with the touch of a button. You can find cars at the speed of light, and acquire information that guarantees a worthwhile purchase on your part. See more auctions and access more cars, so that you can reel in better sales back at the dealership.
Solution: Turn your auction efforts into retail profit
Laser Appraiser helps filter out cars that won't make you money so that you waste less time on cars that will sit in the lot for an eternity! With tools like Laser Appraiser Dealer Studio, you can now know what vehicles are in demand and know what you may be getting out of a car before you even arrive at the auction, and that will eliminate potential "mistake" purchases that waste minutes and drain your wallet.
Solution: Less time at auctions = more time at the dealership
Turn your attention to what really matters – the customers. With less time wasted traveling off the lot to look at cars, you can spend more time where it really counts. Close more deals and boost morale by only having profitable inventory sitting in your lot (and quickly driving off of it).
Everything these days is about using the time you have wisely – let the Internet make wholesale buying as simple as possible. One of the secrets that successful dealers don't want you to know is that your phone, something that you have on you at every auction, can be your greatest tool! Apps such as Laser Appraiser can help you get more bang for your buck – with auto appraisal and inventory management tools at the click of a button, your device can deliver live market data straight to your pocket today.
For every problem, there's a solution – even when it comes to the tricky market of wholesale buying. Let technology be your friend and not your foe. Discover more about Laser Appraiser Auction Run Lists and make auctions easy.
Please share this article and start a free Laser Appraiser VIN Scanner or Dealer Studio demonstration.
#MineProfitsFromVINs today.