Posted on: Thursday, 02 June 2022
Laser Appraiser vs. Carbly
Buying the right inventory for your used automotive lot has never been more important. You need the best auto valuation tool in the palm of your hand to stay ahead of your competitors.
To accomplish this, you need the best car dealer inventory management software available on the market. You need the precision expertise of Laser Appraiser so you can make profitable split-second decisions using accurate and up to date data. In this car dealer management software comparison, you will learn what makes Laser Appraiser the only choice for your dealership.
Laser Appraiser "had an app for that" before there were apps. Laser Appraiser has been delivering mobile valuation data with a single scan since 2004, years before the introduction of the iPhone. Laser Appraiser has been the leader in vehicle valuation services ever since.
While other competitors try to entice customers with fancy displays and overstated graphics, Laser Appraiser has always focused on the business at hand: delivering the most beneficial information in the most useful presentation as quickly and accurately as possible.
Buying competitively at wholesale is only half the picture. Assessing a vehicle's place in the market is equally important. Knowing your competition and knowing your pricing are just as crucial. You need to have the power to bid high if supply is low and prices are high OR walk away if YOUR local market is flooded. That's where Laser Appraiser is at its best.
Laser Appraiser doesn't force projections nor predictions on their users. If purchasing the right car for the right price were as simple as looking at a computer generated "score", wholesale buyers would be jobless. The Laser Appraiser methodology enables buyers; the purpose is not to tell buyers WHAT car to buy, but rather WHY to buy a car, by providing the most timely and accurate information available.
Laser Appraiser VS Carbly
Carbly may look new and fresh, but a very direct comparison reveals what doesn't meet the eye. Sometimes it is just better to let the facts speak for themselves. Carbly does not have enough time in the market to provide you with all the information and tools you need to be a successful used car dealership.
Laser Appraiser is still the most fully featured and efficient tool in service and has been for over a decade. Look at this comparison chart of features between Carbly and Laser Appraiser to get a clear picture. When you choose Laser Appraiser you get more value and benefits than any other mobile appraisal app for car dealers can offer.
| | | |
| --- | --- | --- |
| | LA | Carbly |
| Best Guide Book Pricing | ✓ | |
| Y/M/M/T Drill | ✓ | ✓ |
| "EASY VIN KEYBOARD" | ✓ | |
| Text Scanner for Typed and Written VINS | ✓ | ✓ |
| Copy / Paste VIN Input | ✓ | ✓ |
| Bull's-Eye Price Targeting (DS Calc) | ✓ | |
| Snapshot Value View (DS Rating) | ✓ | |
| History List Quick View with History Reports | ✓ | |
| Folders, Notes, Photos, Share | ✓ | ✓ |
| "Force Connect" Collaboration | ✓ | ✓ |
| Highest Auction Run List Inventory | ✓ | |
| Auction Sync | ✓ | |
| Centralized Trim Adjustment | ✓ | |
| FREE CARFAX® Integration | ✓ | ✓ |
| FREE AutoCheck® Integration | ✓ | ✓ |
| Galves | ✓ | ✓ |
| Manheim Market Report | ✓ | ✓ |
| Black Book® | ✓ | ✓ |
| Black Book® History Adjusted Values | ✓ | |
| Kelley Blue Book® | ✓ | ✓ |
| J.D. Power Values (formerly NADA) | ✓ | ✓ |
Bull's-Eye Price Targeting
Suggested Wholesale and Retail pricing on a vehicle is a good start but it's just "Averages", which leaves out other important factors such as Local Volume, Local Pricing, Turn Rate/Days Supply, and Reconditioning. Having to search for these important data points in comparison to the AVG Wholesale & AVG Retail (Avg Profit) while doing the math in your head is time-consuming and leads to costly errors.
Seeing the whole picture in one view while being able to adjust these factors is critical for buyers to make the most efficient decisions.
The Laser Appraiser Smart Calc calculator does just that. The calculator delivers the complete group of decision points in an interactive calculator, so you can dial in your target list/retail price OR calculate your optimal wholesale/purchase price for optimum time to sell and profit.
Don't take a simple average spread as your final number; BULLS-EYE PRICE TARGETING takes the guesswork out of refining your decision and puts the whole picture in one clear view.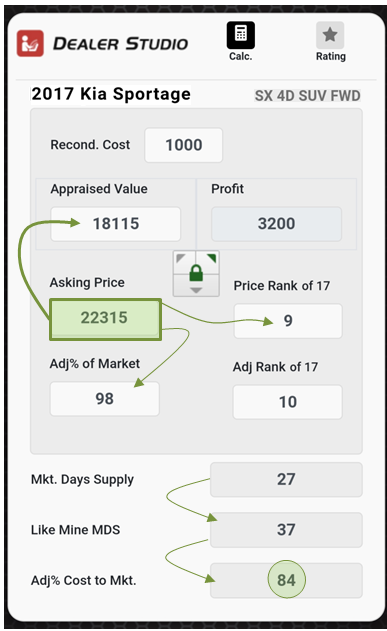 Snapshot Value View (DS Rating)
Only Laser Appraiser gives a single view and quick rating for an initial decision. Rated across KEY VALUE INDICATORS and summarized for an overall rating, vehicle values can be seen in a single, readable picture to determine the overall value in your market space. Laser Appraiser makes used car valuations easy and more efficient.
GOOD Car Example - 2FMPK3J96KBC24622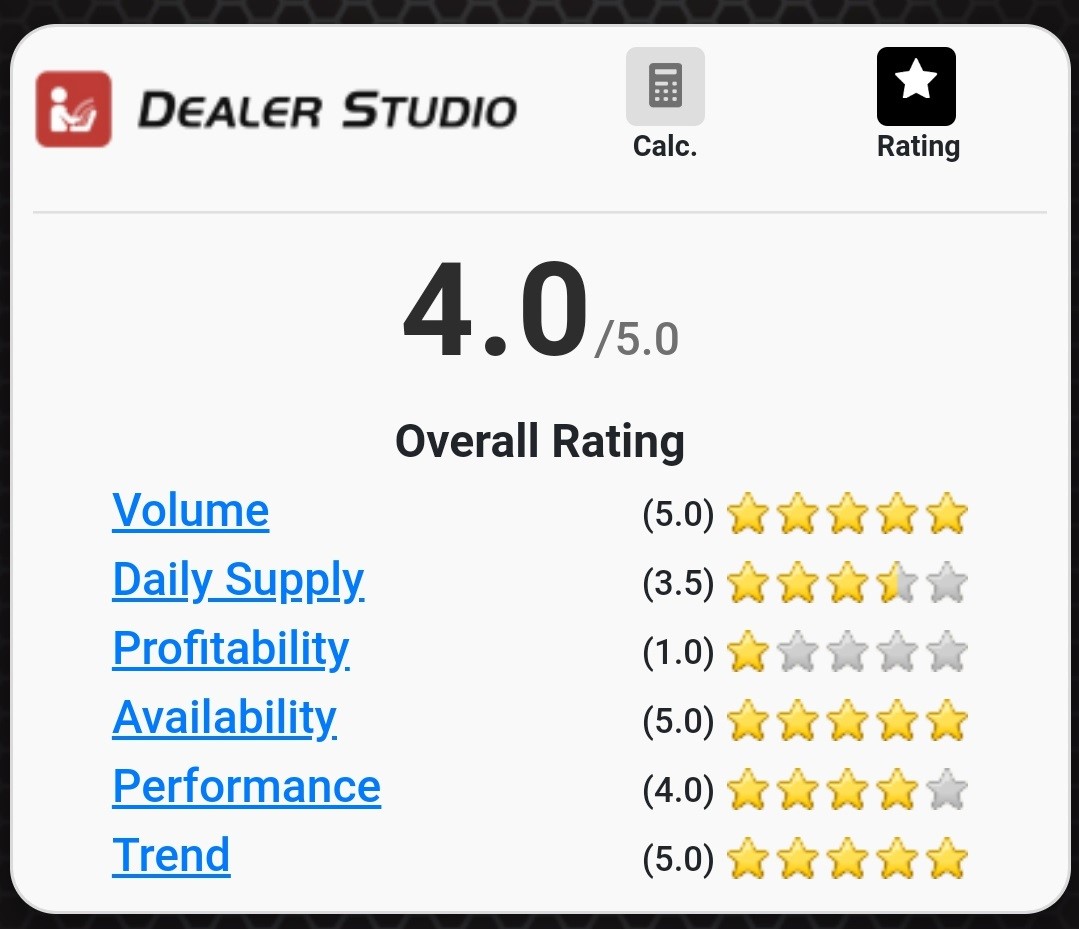 BAD Car Example – 3VWF17AT0HM627179
"EASY VIN KEYBOARD"
Using the old-school standard smartphone keyboard for VIN typing, like our competitors use, is inefficient and cumbersome. Laser Appraiser talks to its customers about the user interface design and its ease of use for all aspects of user interaction.
Our custom EASY KEYBOARD is just one example of the time and attention Laser Appraiser gives to the task at hand for our users. We want to save you time so you can focus on your bottom line.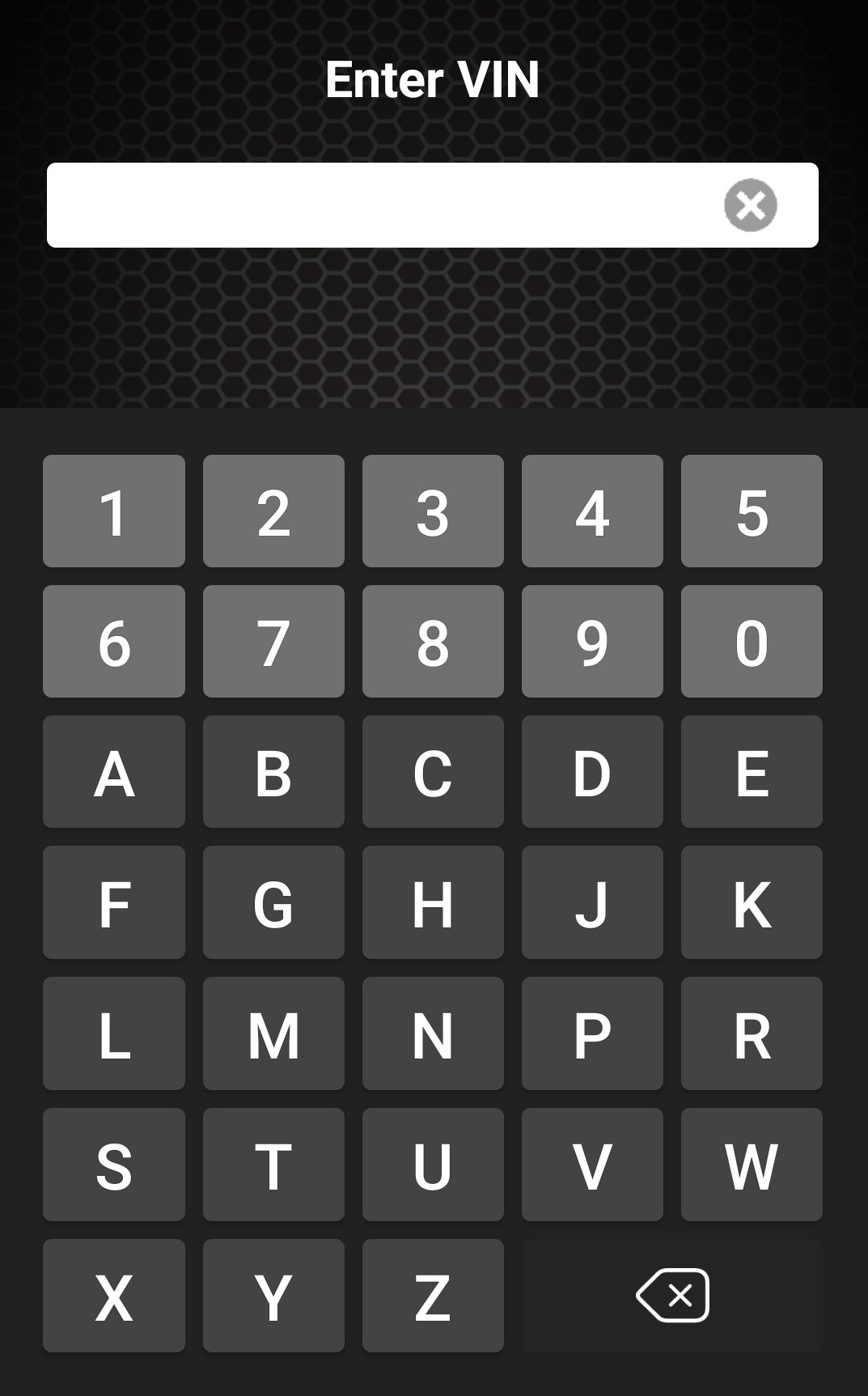 Superior VIN Scanner
Barcode scanning is common these days but not all scanners are equal. Laser Appraiser, since 2007, has been constantly testing its camera scanner superiority in its market space and across outside scanning apps as well.
Good phones, cheap phones, lighting differences, distortion, partial barcodes, or other potential obstacles are no challenge. Laser Appraiser is hands down the fastest, most accurate vin scanner app on the market.
Laser Appraiser can read typed VINS (OCR-Optical Character Recognition) as well as neatly written VINS. We also support all the barcode types used at auction and in print, not just the VIN barcode type. The bottom line is, there is no need for a barcode with our superior scanner!
"Force Connect" Collaboration
Making sure your team is always on the same page is an important function for a streamlined used car dealer management software experience. You can share, edit, make notes, or even add photos in a team environment with Laser Appraiser. Coordination is key to good teamwork. Laser Appraiser connects your entire team to every vehicle in one convenient place.
Optimized Data Access
Graphs and charts look nice, but they present a broad, clouded view of what should be a pinpoint decision. Clear presentation of the numbers that count is a key aspect of the Laser Appraiser display. Overwhelming feedback on the lack of usefulness of broad graphic displays portraying a fuzzy picture. When deciding on a specific vehicle, Laser Appraiser has been focused on delivering the NUMBERS when buyers need NUMBERS.
Auction Sync
No other car appraisal tool connects you to auction vehicles and the services to bid and buy like Laser Appraiser. Our competitors will pass you off to other apps while we organize auction information and access in a way that is tailored to your business at hand in one convenient place.
More importantly, you will save so much time with Laser Appraiser. Our auction lane time management is second to none. You will be able to access full appraisals for vehicles coming up in a lane and you can even bid at other auctions while standing in the lane for a different auction.
You will streamline your entire auction process with Laser Appraiser. Our real time auction runlist matching makes sourcing and comparison easy. It will even provide you with available auction alternatives. There is also a real time auction locator on every scan. Directly link to that auction Lane/Run for Simulcast/OVE/condition reports and more.
Laser Appraiser gives you instant access to vehicle condition reports whenever you want to see them. You will even have access to Manheim transactions with valid authentic Manheim credentials. Laser Appraiser synchronizes everything you need to know for used car auction success in one easy place.
Superior Customer Service
Laser Appraiser is people serving people. Our service was created in 2004 while working within the used car business. We understand the value of real people offering real support. Our customer service department is not only there to help 24/7 but is a driving force in perfecting our service based on customer feedback. Simply read our reviews for proof.
Centralized Trim Adjustment
Vehicle TRIM can represent big differences in value. Early on, Laser Appraiser understood the importance of TRIM accuracy and synchronization across multiple value sources. Only Laser Appraiser allows you to change a vehicle trim in one place and have it adjust values everywhere.
Full Inventory Health Snapshot
Laser Appraiser is the only valuation tool on the market that provides a full inventory management system as well as integration into systems such as DealerSocket and First Look. Don't stop at the point of purchase, manage that 'Good Buy' through the entire process. You'll have access to all the information you need including the details about the age of your current inventory and so much more.
Please share this article and start a free Laser Appraiser Mobile or Dealer Studio demonstration.
#MineProfitsFromVINs today.